Guess who had the opportunity to install his first all-flash Cohesity cluster yesterday? That's right, you guessed it!
Data protection conversations are all about restore times and ransomware protection, not only backups anymore. 😎
If 368TB of raw SSDs with up to 800 Gbit/s of bandwidth in 4RU is something that gets your attention, then we are definitely speaking the same language!

Steps required to install this cluster:
Unbox the equipment (chassis, rails, cables, instructions, bezel)
Mount the quick-installs rails first
Slide in the chassis in the rack/rails
Lock it down with the front screws
Run all the necessary cabling (10/25G for data and power)
IPMI (1G) is optional, but recommended
Power on the nodes in the chassis
Bring a crash cart and connect to each node with the VGA adapter
Login to the node with the default credentials
Launch the network configuration script
Select your IP address, subnet, gateway, bond type, etc
Rinse and repeat for every node
Once all the nodes are configured, type the IP address of one in your browser
Login to the Cohesity console with the default credentials
Select all the nodes that will be part of the new cluster (they should be automatically discovered)
Fill out all the required fields (cluster name, DNS, new password, VIP IP addresses, etc)
Create cluster with 3-nodes to avoid issues and wait 10-15 minutes for the process to complete.
Once completed, add the remaining nodes and it will be very quick process.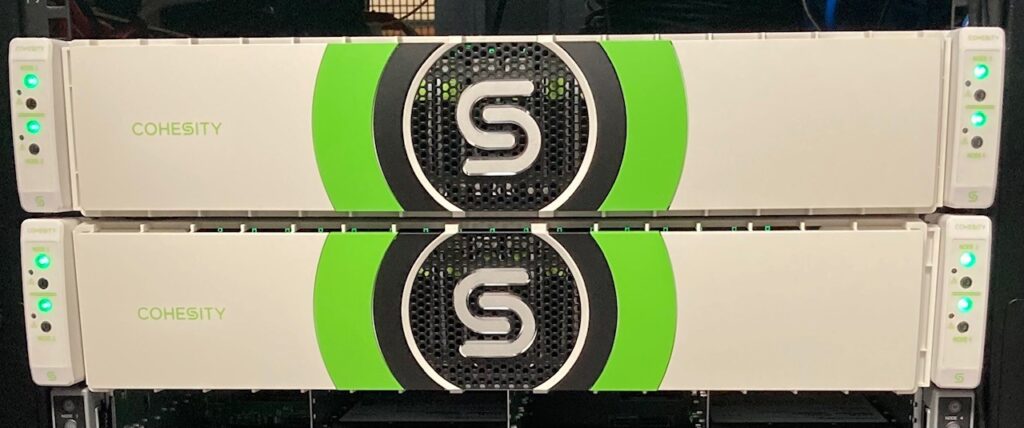 Voila! And that's it…cluster is now ready to be used (backups, file shares, analytics, etc).