Are you ready to embrace a metaverse concept at work? Eat all the free snacks without gaining a single pound? Bring your virtual pets everywhere with you? Work out of the coffee lounge during your breaks? Simply display your "best" visual version of yourself?
Or is it just too much?
New hire training can definitely take advantage of something like this though!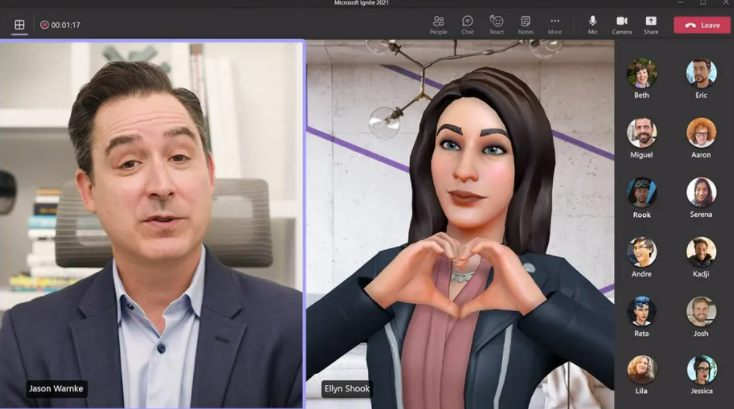 https://www.theverge.com/2021/11/2/22758974/microsoft-teams-metaverse-mesh-3d-avatars-meetings-features