The days of paying for more compute than truly needed on VMC are over with! With VMware latest announcement, Cloud Flex Storage you can now grow your storage separately without being forced to add more hosts to your cluster.
Simple cost model of price per GB used allows consumers to plan and budget according to their needs.
If you have never mounted a NFS storage on vSphere, it is as simple as it gets. Provide an IP address and a folder path, as long as the host is allowed to read/write to that datastore, it will be automatically attached. No zoning, formatting, or extra complexity required.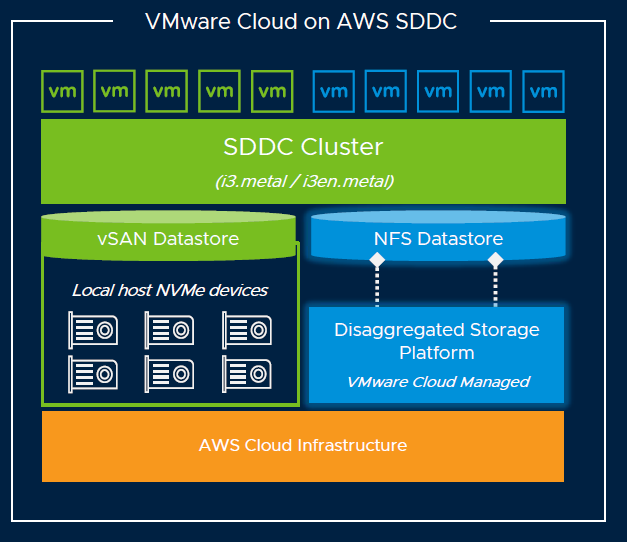 Native integration with VMC on AWS
Data Encrypted at Rest
All Thin Provisioned Disks
vMotion Ready (Zero downtime for your workloads)
Simplified Operation (fully managed by VMware)
Scalable (Grow on demand up to ~400TB per datastore)
Predictable Economics (Pay only for what you use)
Performance of up to ~150K IOPS per datastore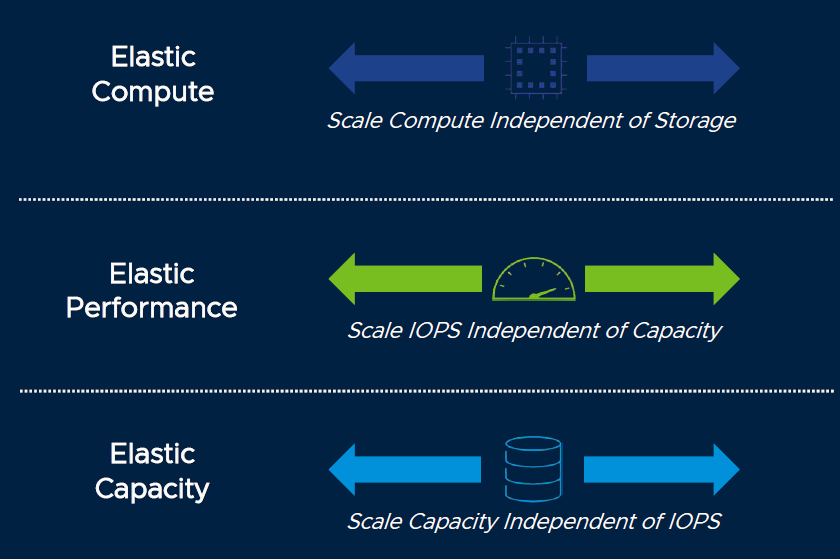 What else could you ask for, right?!
Want to be a preview customer at no cost? Please reach out!
Official VMware Blog article here
All images used in this article belong to VMware