VMware listened to the folks in the field dealing with all the cloud chaos. The IT administrators, operators, engineers, architects in the trenches trying to make sure all the applications work consistently, and remain secured… Nowadays, a bit more simplicity to manage these environments is simply required. I am talking about centralized and consistent processes that works identically on at least the top three cloud providers.
Some would say that the multicloud struggle is real… luckily VMware Aria Hub and Graph is here to try to simplify it a bit.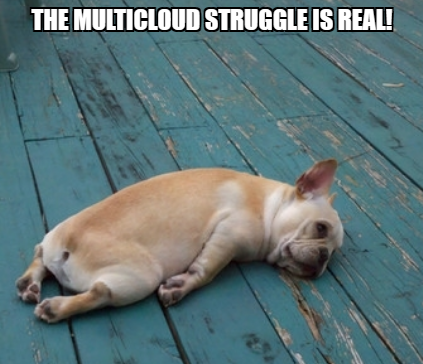 What if this tool can actually deliver full visibility among all the clouds (public and private) with event based speed (as soon as they occur)? I mean, if I was still in an operational role I would be anxious to POC this in my environment as soon as possible.
Utilizing some of the tools that you may already have in your environment to create a data lake of information! Tools like vRealize Operations, Aria Operations for Networks (AKA vRNI, or also vRealize Network Insight), CloudHealth, Tanzu Observability and much more. Basically any tool that can deliver events will work, Aria Hub will simply ingest them and translate accordingly.
Aria Guardrails as a policy control engine between clouds
Aria Business Insights as an analytics solution for the entire portfolio leveraging AI/ML
Aria Migration services and assessment to VMware Cloud on AWS (other clouds will be supported later)
Aria Cost allows you to manage the dollars and cents in order to optimize the spending
Aria Operations allows you to manage performance and availability
Aria Automation allows you to manage the deployment and security of your applications
This product is still in technical preview, but you can hear a bit more why this is such a big deal directly from the subject matter experts themselves. Small demo also available @ 5:55

What do you think? Would love to hear your feedback!