If you ever dreamed of a storage array that could be configured in less than an hour, required no zoning or iSCSI mappings (NFS), provided consistent performance to its workloads, with native replication, real time analytics, forecasting, high availability, zero impact snapshots, data-at-rest Encryption, instant restore ability per-VM, that could also scale 1 disk at a time with zero downtime needed…then you have found it! Tintri VMStore just announced their latest all-NVMe offering, the T7000 series.
In my opinion, there is no other storage out there that can integrates quite so well with the VMware hypervisor. It is extremely hard to go back to traditional storage after having access to all these other features that come included with the Tintri VMStore. The customer experience is simply fantastic, and I have not ran into a single unhappy customer yet.
Real Time Analytics: Find within a few click those bully VMs, and/ or the source of the latency within the Tintri console.

VM Protection/Replication: Schedule your protection per VM, group or global level too! Do not feel like taking a snapshot of an entire datastore when you only need to protect a single VM? Or trying to restore a single VM, but do not necessarily need the entire datastore? Not a problem, that is the biggest advantage of having the flexibility to perform these operations on a per-VM basis.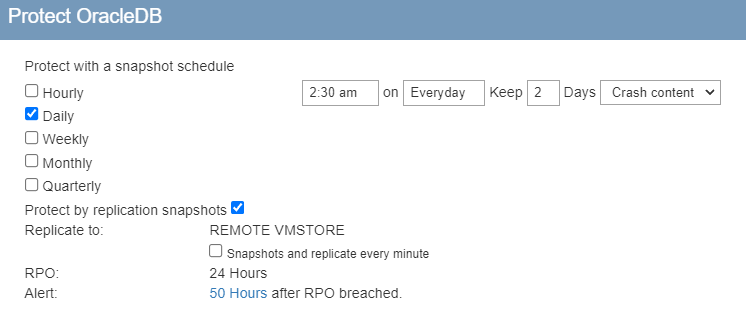 Other hypervisors (Hyper-V, RHEV and Citrix Xen) are supported too, but I have only personally used the array with VMware.
Don't believe me? Get your hands on the product and see for yourself today with this virtual demo (link here)
If you would like to hear more, I would be glad to work with you.
More information on Tintri's official blog here
Official product data sheet here