Are you ready to give the new VMware P2V converter AKA Tanzu Application Transformer a try? Sounds like a name out of a movie, with the ability to transform from a fast racecar into a full combat robot that will modernize your datacenter workloads in 2.65 seconds!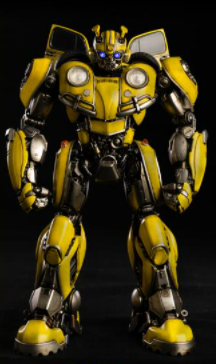 Coincidence or not, VMware officially announced the release of the Tanzu Application Transformer 1 day after removing the P2V converter from their product downloads site. Honestly, I have not used the conversion tool in quite some time so I cannot say that I will miss it, but I definitely got my money's worth out of it earlier in my career! I still have somewhere in my resume a line bragging about how many servers I converted from physical to virtual using this tool. "At xxx I was able to lead the project to virtualize 98% of the environment, which included over 500 physical servers". Too bad the resumes do not include pictures of how that datacenter looked before and after because that is when you can truly picture the magnitude of that work.
Back to the topic, if you are a VMware Cloud on AWS customer, you already have preview access to the tool. Simply login to vmc.vmware.com and under Tools you will see the Application Transformer sign right below "Sizer".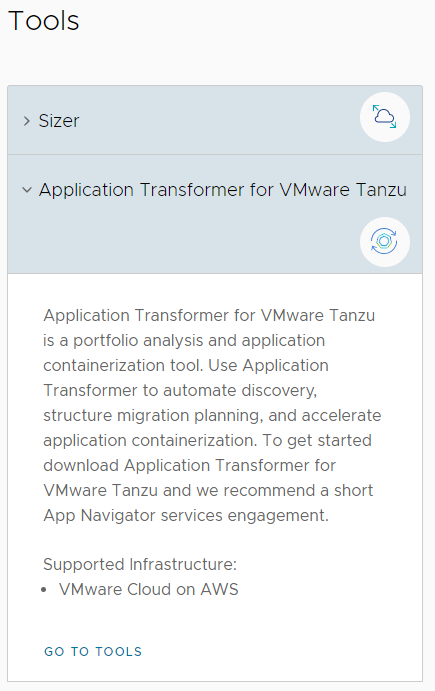 The application comes in typical OVA format that you can download and deploy in your VMC SDDC by simply entering a few values (DNS, NTP, hostname, IP address, subnet, gateway, etc) into the required fields.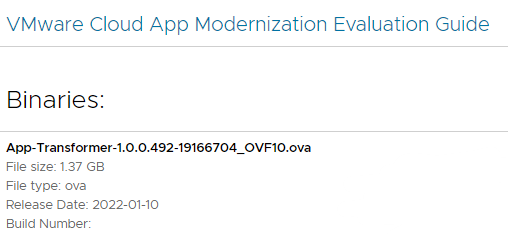 I have not personally used it yet, but I am definitely hoping to play with the tool ASAP! Start with a wide Discovery of the environment so the tool can analyze and recommend which VMs are a good fit. The only requirement to collect the necessary data is to have VMware tools installed on the VMs. Can we expect the same efficiency we were once used to with the P2V tool? I guess time will tell!
Link for more information on the decommission of the P2V Converter here
Link for more information on the Tanzu application transformer tool here
Official VMware Tanzu application transformer site here
William Lam's blog link with his input here
Disclaimer: None of the pictures belong to nextlevelsddc.com. They were simply borrowed to make this article more exciting.
Disclaimer #2: "I am a member of the Tanzu Vanguard community. As an active member, I am passionate about Tanzu and its offerings and willingly share my knowledge and experience with the world. I am not a representative of VMware. My views are my own. If you'd like to learn more about Tanzu Vanguard, please visit https://tanzu.vmware.com/vanguard"