I just ran into this warning not too long ago and what I thought was a pretty straight forward fix, was not. In theory, after selecting "Configure Support Insight", it will take you directly to the Customer Experience Improvement Program on vCenter. This same configuration page can be find directly by going into Administration > Deployment > CEIP.

At the top right, there should have been a "Join Program" button to enable CEIP, however, this button was grayed out. Why?
After scratching my head and clicking around for a few minutes trying to figure out why this button was grayed out, I decided to log off my account even though I had full administrator rights on the vCenter and login using the administrator@vsphere.local account instead. Voila! "Join Program" button was now available and I was able to simply select it, accept the EULA and join.


Now that I was able to join the Customer Experience Improvement program, I needed to check the vSAN Skyline Health (Cluster > Monitor > vSAN > Skyline Health) as well to make sure the warning was now resolved, which it was!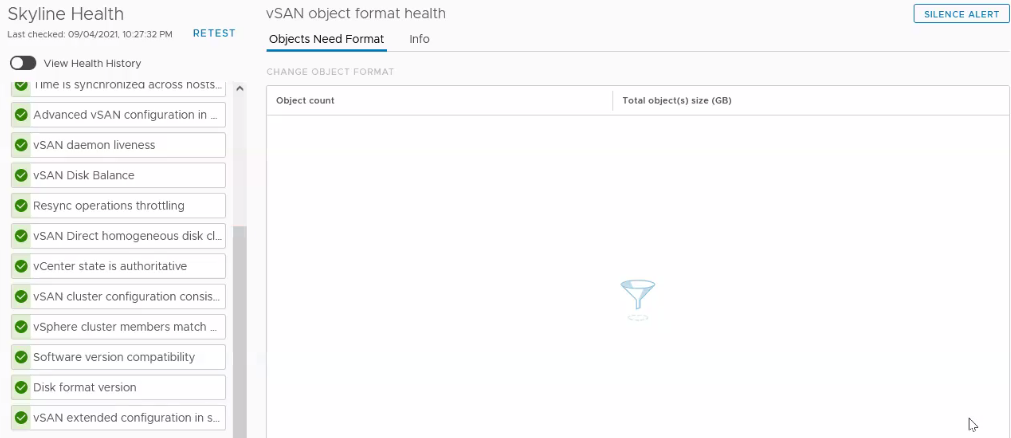 Hopefully this writeup is helpful to you, and ends up saving you some time troubleshooting the same issues I ran into as well.