Are you excited about VMworld 2021 yet? Let's make the best out of it and enjoy some of the bigger announcements together!
This year, we are providing the opportunity to attend a small, in-person event during one of VMworld's keynotes. We'll meet, connect and discuss the latest announcements, technical innovation and opportunities that come out of VMworld this year.
Food, drinks, swag and raffles will be provided to all attendees as well.
Would you like to attend? Please send me an email at danny.alvarez@cumberland.com and I will forward the link to register.
Date/Time: Oct 5, 2021, 11:00 AM – 4:30 PM
Location: Downtown Fort Lauderdale
Agenda:
11:00 – 12:00PM Welcome and lunch
12:00 – 12:55 PM VMworld General Session with group Q&A
1:00 – 2:55 PM VMworld Solution Keynotes with group Q&A
3:00 – 3:55 PM Technical Sessions and networking
4:00 – 4:00PM Closing discussion and giveaways
Stick around for Q&A following our key VMworld sessions, as we'll consider how we can build and evolve what's next.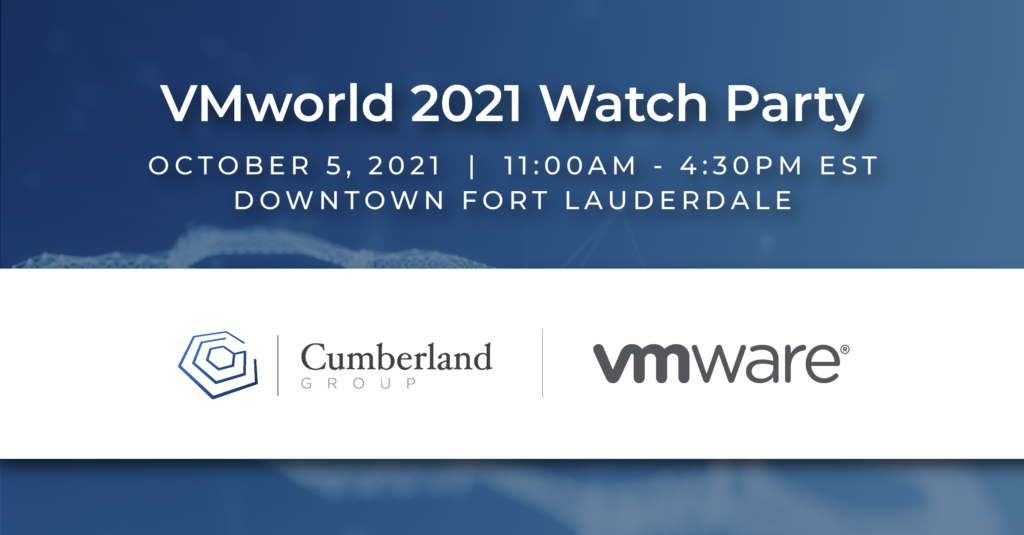 For the health and safety of all, VMware requires that all attendees affirm that they have been fully vaccinated (as defined by the CDC/WHO) as a precursor to attending this event.
I hope to see you all there!