Cisco just announced today the End of Sale for the Hyperflex Software and Hardware.
The last date to order the product through Cisco is March 12, 2024.
Who is really surprised though? Last month Cisco and Nutanix announced their partnership to deliver a true multi-cloud platform fully validated and supported on Cisco hardware. This announcement raised a lot of questions regarding Cisco's Hyperflex business, and I think we all assumed it was basically going to be phased out, which is what we are seeing here.

What does End-of-Sale mean for HyperFlex customers though? How much time do you have?
– Software maintenance releases will continue being offered for 1 year after End-Of-Sale
– OS Software will be supported (TAC) for 3 years after End-Of-Sale
– Application Software will be supported (TAC) for 2 years after End-Of-Sale
– Hardware will be supported (TAC) for 5 years after End-Of-Sale
So what are your options then? What do you do with all the workloads hosted on Hyperflex after the platform is no longer supported?
Cisco recommends that you migrate all your workloads that you were running on Hyperflex to Nutanix on Cisco Hardware following their official guide (link here)
Recommended migration strategies from Cisco include:
– Migrating to Nutanix with VMware on any HW = Standard Computer and Storage vMotion with zero downtime (most VMs)
– Migrating to Nutanix with AHV on any HW = Nutanix Move tool will sync the VM data, convert the VM to the AHV format, and after a shutdown on VMware, it will boot up in AHV with all the same settings as before (quick reboot will be the downtime)
– Migrating to Nutanix using third party tools like Veeam and Cohesity can facilitate the migration for VMs that may have non-standard settings.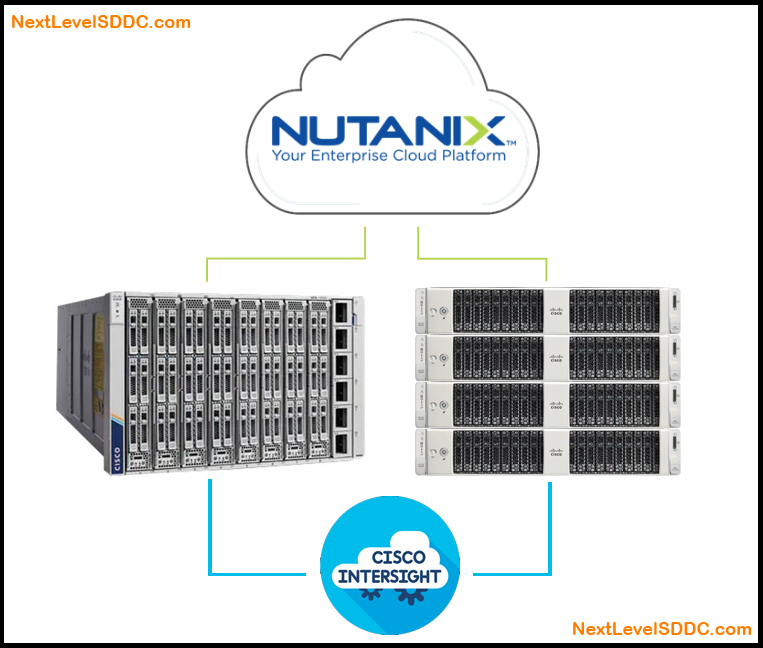 In reality though, you can move these hyperflex workloads anywhere that you want. Cloud (AWS, Azure, GCP, Oracle, etc), datacenter (3-tier architecture, HCI, etc), VMware Cloud on any public cloud provider, Nutanix NC2 on AWS/Azure, Nutanix on not just Cisco HW, but any other OEM HW as well, etc…
If you do not have a preferred partner that you currently work with, Cumberland Group (my employer) would love to help!
Cisco End-Of-Life and End-Of-Sale announcements link here
End-of-Sale and End-of-Life Announcement for the Cisco HyperFlex Converged and Compute M6 Platform link here
Cisco and Nutanix Strategic Partnership announcement link here