You hear Kubernetes this, containers that, but what about Serverless? Faas? Functions as a Service?
There was a lot of hype around this cloud service a few years ago, but I personally do not hear as much buzz around it anymore. That does not mean that the service is no longer being used, in fact, the usage has almost tripled over the past year with AWS Lambda, Azure Functions and Google Cloud Functions being the most popular flavors in this category.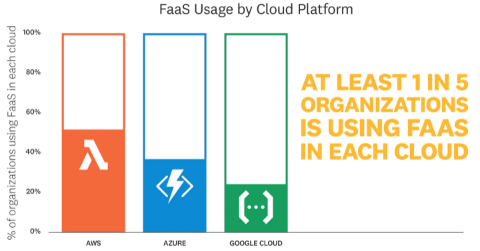 Every company out there is trying to implement a well balanced public cloud strategy when it comes to infrastructure, and being able to consume compute without having to worry about all the backend tasks (server provisioning, patching, management, security, backups, storage, etc) does sound attractive. Add on top of it the fact that you get to reduce a lot of waste and only have to pay for the execution time that you use, rather than a set amount for hardware even if it is being underutilized. At that point it becomes a no brainer if you have a good use case and your developers are ready to embrace it.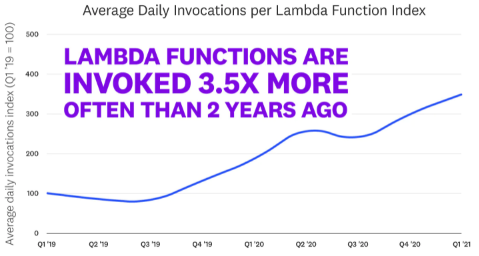 How is Serverless being leveraged in real world though?
"With developers and enterprises building more advanced applications that leverage serverless technologies, they need more powerful tools to help them reliably compose, test, deploy, and manage their services. This was the catalyst for open source infrastructure-as-code projects like the Serverless Framework and AWS CDK." – Jeremy Daly, GM of Serverless Cloud, Serverless Inc.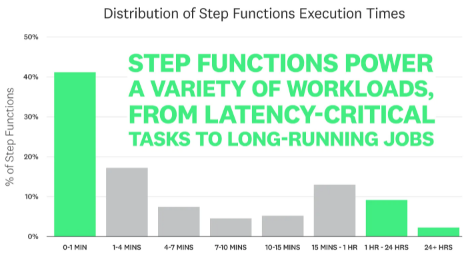 PS: In case you are confused, serverless does leverage servers to run these functions… just not YOUR servers.
Read more about serverless trends on this Datadog article below that was just updated last month.
Datadoghq.com – The State of Serverless
Disclaimer: Blog Images belong to datadoghq.com and nordicapis.com