Are you curious how hard it is to create a new VMware SDDC in AWS? Hint: It is not hard at all!
First login to the VMware on AWS console through https://vmc.vmware.com/
Select SDDCs menu on the left and then Create SDDC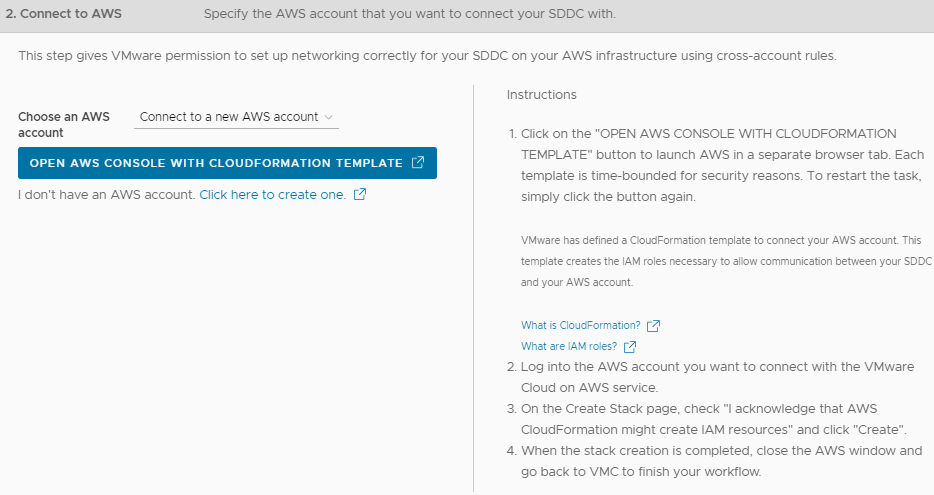 Select all the desired settings for this environment
Cloud/AWS Region of choice
Deployment types: Single Host, Multi-Host or Stretched Cluster
Host type: i3metal or i3en.metal (comparison below)
i3.metal includes 36 cores, 512GB RAM, 10.37TB storage (raw)
i3en.metal includes 96 cores, 768GB RAM and 45.84TB storage (raw)
Select number of hosts based on previous deployment type selection
Multi-Host requires a minimum of 3 hosts, up to 16
Stretched Cluster requires 6 hosts minimum, up to 16 as well
Advanced configuration offers the option to create larger appliances, which seems a bit unnecessary since the maximum amount of hosts allowed per cluster remains 16.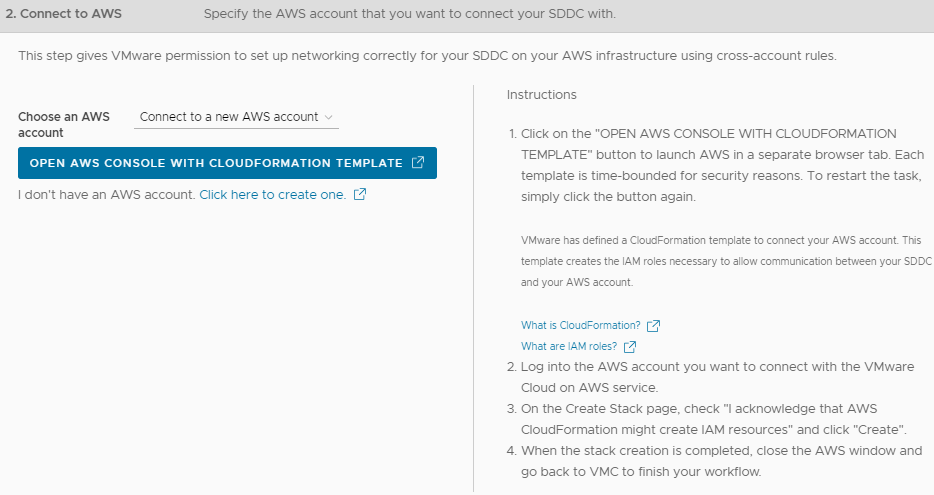 Connect to a new AWS account, follow the link and complete the linking process.
After successfully linking the account, you will see the message below.

Select desired VPC and Subnet, then continue
Make sure to deploy your AWS EC2 workloads in the same availability zone to avoid cross AZ traffic charge.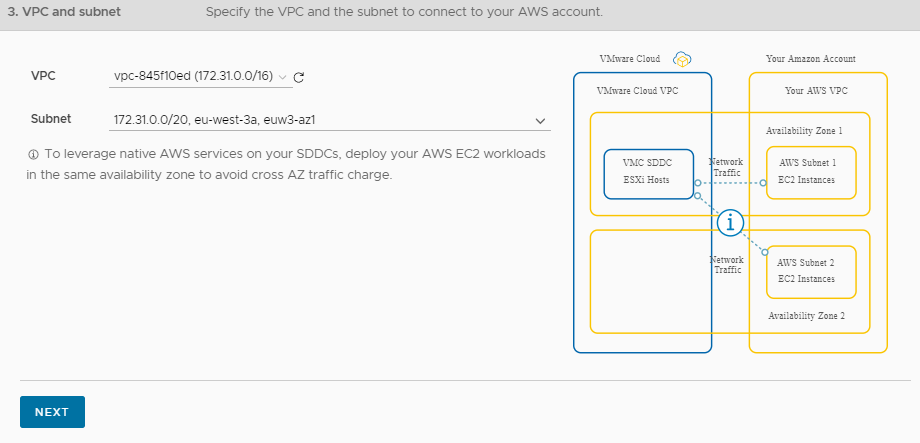 Specify CIDR Block for VMware management appliances (optional)
Make sure to choose a range that will not overlap with other networks or SDDC group members that connect to this SDDC.

Review and Acknowledge the following statements and voila, the SDDC will start deploying automatically.

SDDC deployment is fully automated after this point, and it will take from 60 to 150 minutes to complete.
Once completed, you will be able to access and use your newly created SDDC!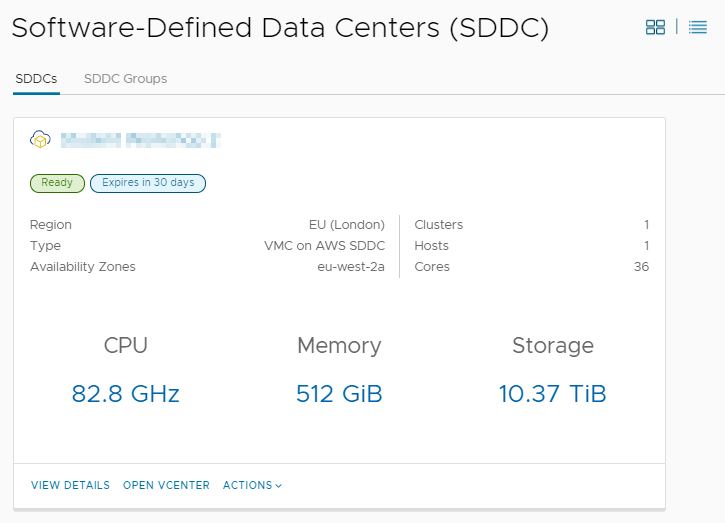 Disclaimer: thumbnail image belongs to VMware