Are you still on the fence about leveraging the cloud for some of your VMware workloads? What if I told you that you can now trade in some perpetual licenses for cloud credits? Reduce the amount of hosts that you need on your on-prem datacenter and get rewarded for it too!
One of the biggest announcements that I think a lot of customers will take advantage of is their new Cloud Acceleration Benefit (CAB) which is basically the equivalent of trading in your old car and using that value to purchase a newer one.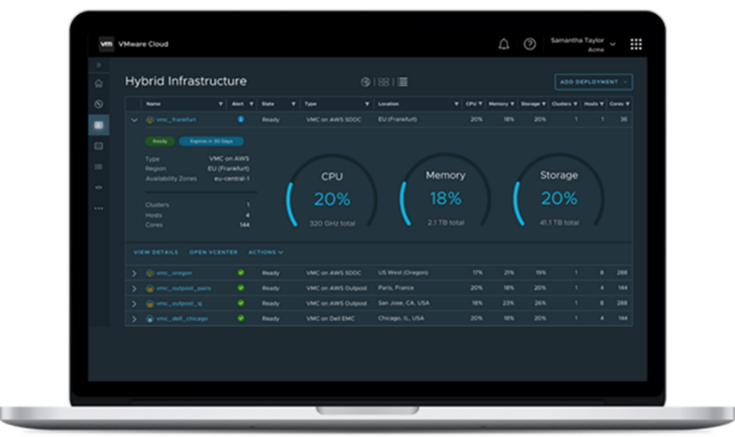 Another huge announcement was Cloud Central Visibility and Control, which seems like a great feature many customers will be able to take advantage of as well. Nothing beats having a single pane of glass to manage your entire infrastructure. One of the main struggles of multi-cloud is the hassle that comes with having to manage each one separately, and maintaining each one by a different team, etc. Hopefully this product will be able to alleviate most, if not all of that pain that comes with multi-cloud.
Key technologies that now offer universal licensing include:
VMware Cloud Foundation (Software defined everything)
VMware Cloud on AWS (Software defined everything on AWS)
VMware Cloud on Dell EMC (Software defined everything on Dell EMC Hardware on-prem)
vRealize Cloud (Operations, Automation, log analytics)
VMware Tanzu Standard Edition (Kubernetes)
Feel free to read more using this link
Disclaimer: Images used are property of VMware