Did you know that vSphere 8 introduced a new Latency Sensitivity option for those workloads that require every bit of performance? Yup, Normal and High are not the only 2 options available anymore. When you enable vHT, each guest vCPU is treated as a single hyperthread of a virtual core.
High with HyperThreading: High Latency Sensitivity requires you to set CPU and 100% memory reservation for the VM. Each virtual CPU is granted exclusive access to a hyperthread of a physical core. Each consecutive pair of virtual machines vCPUs is assigned to the pair of hyperthreads on a physical core.
How do you change this setting you may be wondering?
Find the desired VM and right click on it
Select Edit Settings
On the VM Options tab, click Advanced
From the Latency Sensitivity drop-down menu, select the desired setting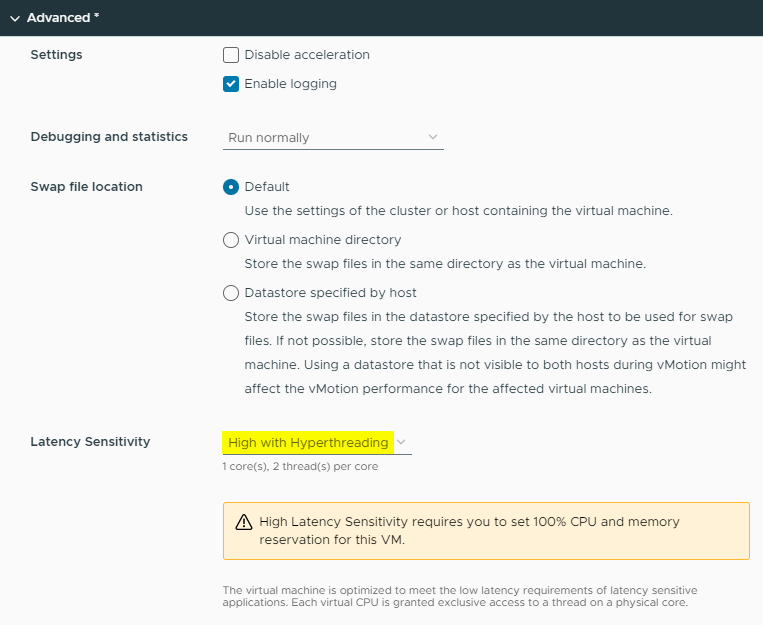 The more you know…
How many VMs do you have running with High latency sensitivity?
Is there a noticeable difference when switching a VM from "High" to "High with Hyperthreading"? TBD since I have not ran any tests myself on it.