NCONNECT is a linux feature that allows multiple TCP connections attached to a single NFS path. Why am I bringing this up and why should you care? Because if you have fast storage, one path is imply not enough to squeeze all the performance / throughput out of it.
The downside… nconnect is not available in every Linux distro. It was introduced back in September, 2019 on Linux Kernel 5.3+ (Ubuntu 20.4+, RHEL 8+, etc).
What is the recommended number of paths you may wonder? It depends. For example, Azure Netapp files recommends 8 paths as the best practice, but VAST Data may recommend a different amount (always check with your manufacturer).
Pure Storage Flashblade comparison example below (1.17 GB/s with 1 path, 6.88GB/s with 16 paths):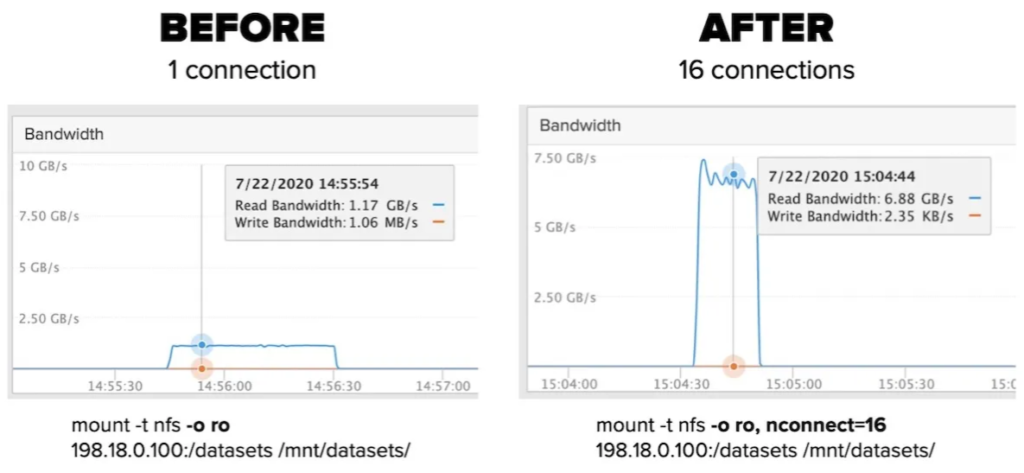 With and without nconnect enabled on the Linux server:

Are you leveraging nconnect on any of your workloads? Supercharge your workloads with a single software parameter today!