I am currently attending this week my first Pure Accelerate conference and so far it has exceeded my expectations. Day 1/2 was focused strictly on partners enablement and sneak peaks, so I wanted to share with you some of the announcement that I have been able to be a part of so far…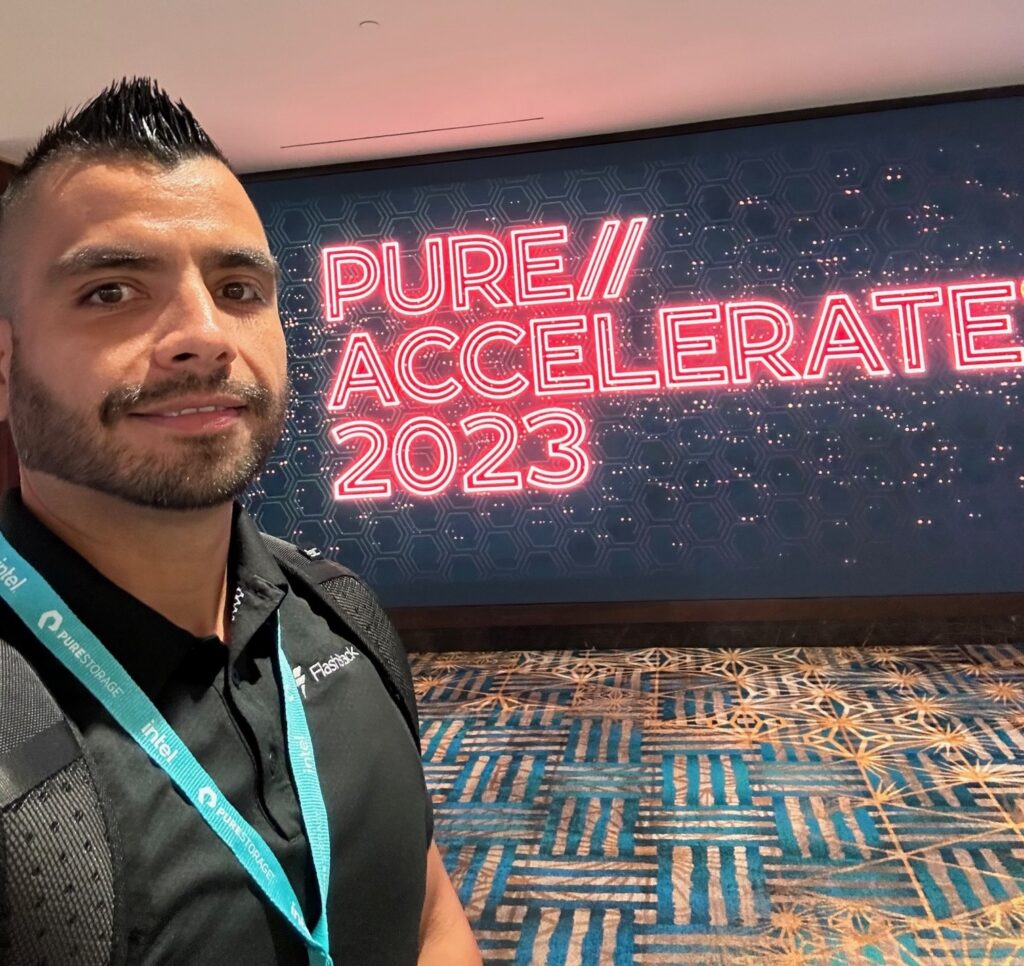 FlashArray //E announced

Cheap and deep storage is now possible leveraging all-flash!
New DFM modules allow the //E arrays to provide 1PB-4PB of RAW data in a single system
Created to replace all remaining SATA HDDs in the DC that it could not compete with the cost in the past.
Perfect for Data Protection, Healthcare Imagery (PACs), Video Surveillance, Log/Cold Data Archives, etc…
//E Family of controllers now offers a full portfolio (Block, File and Object) at a spinning disk price.

https://www.purestorage.com/company/newsroom/press-releases/pure-expands-pure-e-family.html
FlashArray //X R4 controllers

Twice the performance boost between operations
High scale architecture built for 3PB+ RAW
Latest Intel CPU, DDR5, PCIe Gen4 and DirectCompress technology included
Non-disruptive upgrades for your current R3 controllers
Still the best choice for mission critical workloads
Perfect for Large OLTP DBs, Virtualized DBs, Real-time analytics, Unified Block and File
//X20 R4 will be able to support up to 63TB usable, or 314TB effective
//X50 R4 will be able to support up to 133TB usable, or 663TB effective
//X70 R4 will be able to support up to 460TB usable, or 2.3PB effective
//X9 R4 will be able to support up to 660TB usable, or 3.3PB effective
All effective values are assuming a 5:1 data reduction ratio

Flasharray //C R4 controllers

New controllers with twice the performance just like the //X
New naming convention following the //X lineup
Still best use case for Operational DBs, VDI, Dev/Test, BCDR, Data Consolidation, etc
//C50 R4 will be able to support 320TB usable, or 1.6PB effective
//C70 R4 will be able to support 960TB usable, or 4.8PB effective
//C90 R4 will be able to support 1.78PB usable, or 8.9PB effective
All effective values are assuming a 5:1 data reduction ratio
Flasharray //X and //X R4 official announcement
Latest Generation Direct Flash Modules (DFMs)

Industry's largest capacity with 75TB QLC and 36TB TLC in a single disk enclosure
Competitive all-flash solution with pricing equivalent of HDD arrays
Up to 8x denser chassis
At least 3x higher TB per Watt, and continuing to improve as the density improves year over year
7x lower failure rate and 2x longer life

Higher bandwidth and predictable latency
8x higher serial throughput (compared to HDDs)
800x higher random IOPS (compared to HDDs)
150TB is already in the works for next year as well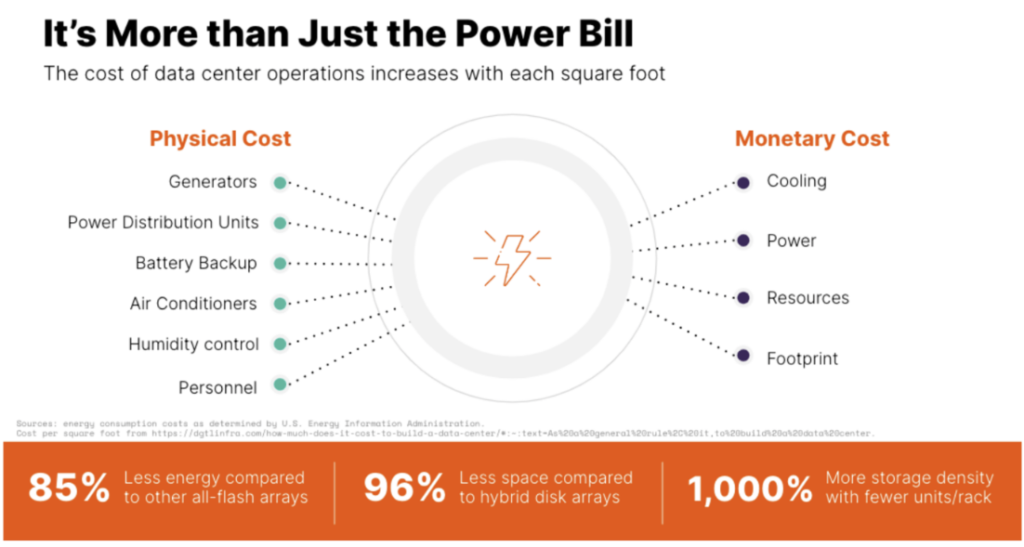 Common Purity OS for all platforms!

Same OS, zero learning curve, multiple issues addresses at the same time
Data Services enhancements in version 6.4.x will include:

Direct Compression enhancements of up to 30% better efficiencies inline
4x the max amount of snapshots and 2x the max amount of files
Truly unified file and block
NFS Datastores for VMware with VM-aware capabilities
Ransomware protection, detection and response
Automated Self OS Upgrades

Policy-Driven Upgrade recommendations with multiple choices
Essential will include basic Critical Security, CVEs and EoL upgrades (as required)
Balanced will include Essential cases, plus Enterprise ready releases (roughly every 9 months)
Proactive will include Balanced, plus all other feature releases (roughly every month)
Self-service upgrades will allow customers to apply the upgrades at their convenience
Fully automated with preflight checks to guarantee zero issues/downtime during the process
MFA validates that only authorized users can perform the platform upgrades
Multiple upgrades can be executed together as part of the same workflow

Evergreen //ONE – Ransomware Recovery SLA

Guaranteed clean storage environment
Add-on subscription:

Minimum 300TiB commit
Mandatory Safemode on all production volumes

SLAs

Next Business Day shipment of clean recovery arrays
48 hours to finalize a recovery plan
8 TiB/Hour data transfer rate

Bundled services include:

Pure technical services at any time
Onsite Pure professional engineer from the time of clean array arrival through RMA
https://www.purestorage.com/company/newsroom/press-releases/pure-advances-data-resilience-with-evergreen-one-sla.html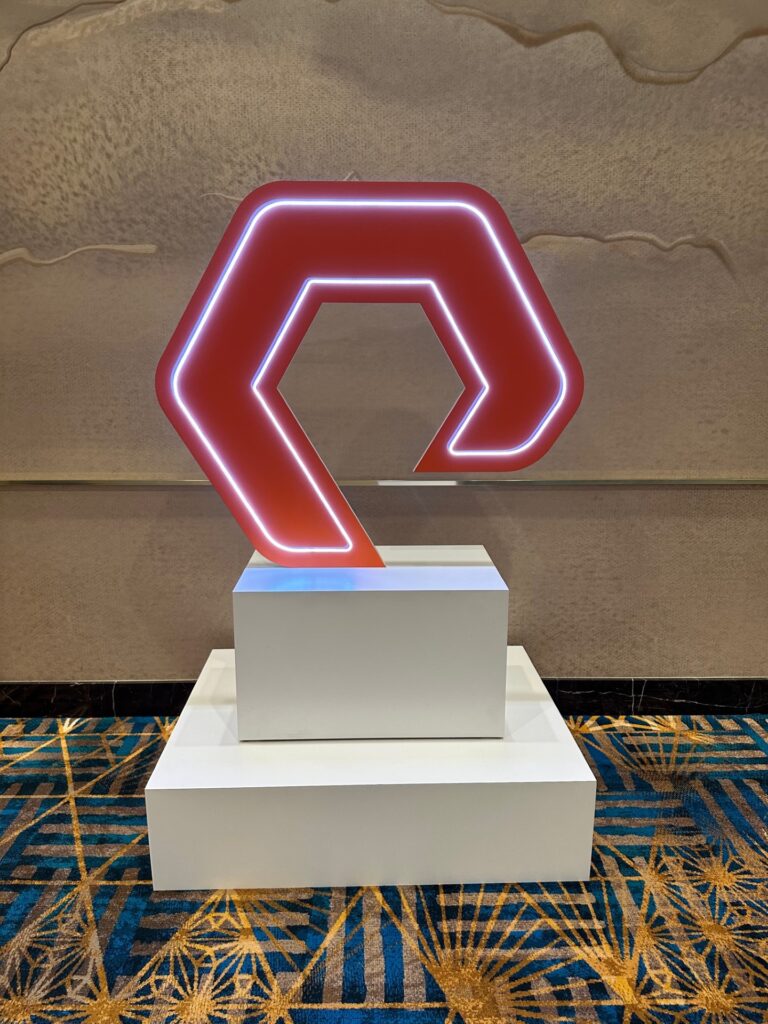 What announcement caught your attention the most? The ransomware protection, detection and response definitely resonates with me. With the use of Safemode snapshots, your data is always protected from deletion. Add detection on top, and you will be able to quickly restore back to a point in time where you can guarantee the data was not compromised yet. I mean, nobody else is in a better position to detect DDR changes immediately other than the array that owns the data itself. And if you are currently a Pure customers with Safemode snapshots disabled, shame on you 🙂